Days of play | Culture & Leisure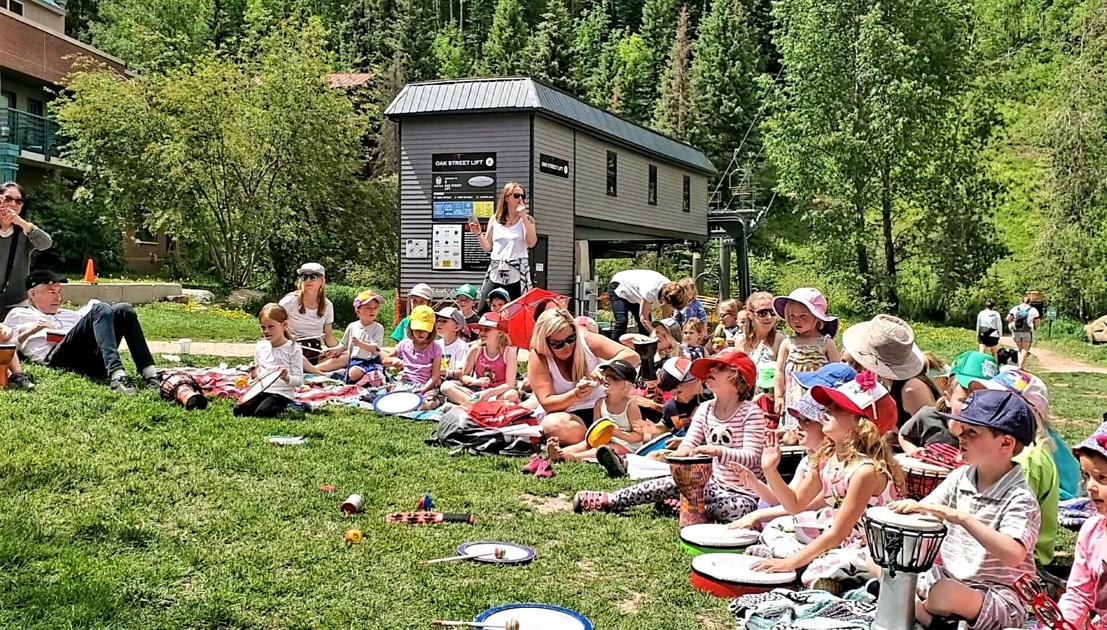 The days are heating up, the pandemic is fading and live music is back. It's not just adults having fun: in June and July, the Wilkinson Public Library is back, offering free market shows on Fridays at 11 a.m. for the little ones. Each week, performers dazzle audiences with music, circus, drama, magic and even Shakespeare for kids, ready to captivate young imaginations, pick up the beat and find the groove.
"I love this outdoor program, which kicked off as a treat during our summer reading program, because it brings us all together – children, families, preschools, locals and tourists alike to be entertained for free by children. amazing, talented and fun performers. every Friday at the local farmers market, "said Jeanne Stewart, Library Youth Programs Specialist." What a great way to see people's talents, be inspired and spend time together in a fun environment What a way to end the week or start the weekend in our house.
Steve Weeks, a Colorado singer-songwriter specializing in children's music, will take the stage on Friday's first Market Show of the summer, boosting morale with songs like "My Dog Ate My House," "Bartleby Finkleton Will Not Take a Bath "and" Kiki Kangaroo ".
For Weeks, the journey of writing fun and silly songs for children began when he became the father of young children. His children's preschool teacher, who knew he was a musician, asked him if he would be willing to help create a music program for the kids. One day, while mountain biking, he was thinking about the idea when a song occurred to him. By the time he had returned to the trailhead, "Fred the Fish" was born, intended to be part of a series of songs based on the alphabet.
Weeks, already a prolific songwriter, felt that the shift to children's music suited his natural penchant for writing positive, light lyrics and melodies.
"I was in a punk band in college, and my band mates were like, 'Dude, you always turn everything into a happy song,'" he recalls with a chuckle. In the genre of children's music, he said, "It's not about a style of music, it's about the audience. So you can do anything. You can do a reggae song, a rock song, a folk song, you can do a Celtic song if you want. The genre allows you to explore a little more musically.
Weeks' shows are highly interactive, with nearly every song providing opportunities to dance, sing, perform or incorporate a game. After the long year of canceled shows and virtual performances, Weeks expressed his joy to be back. , creating fun memories and opportunities for kids to experience live music with their friends, parents and families.
In addition to Weeks' interactive Friday concert at Telluride Farmers Market at 11 a.m., Wilkinson Public Library brings back a variety of performers and performers every Friday morning who were forced to cancel last year due to COVID precautions. -19. Next week, the Salida circus will arrive in town with many acts to wow children and children at heart. Later this month and July, offerings include a children's version of Shakespeare's "The Tempest" at the Transfer Warehouse and a collaboration with Telluride Theater to present a bilingual children's play adapted from the acclaimed picture book "Rubia and the Three Osos ".
The free shows are in conjunction with the Library's Summer Reading Program, which includes fun reading challenges for all age levels, including adults, and plenty of chances to win prizes.
"Wilkinson Public Library Youth Services have had a booth at the Telluride Farmers Market for many years to help celebrate our summer reading program and to advertise all summer programs at the library," noted Stewart. "We are very happy to welcome back the performers who were all set to come last year and who quickly signed up to entertain the crowd this summer."