"Aniera Festa" is the largest outdoor anime song festival in Nagano Prefecture, held annually in September since 2017. After last year's cancellation due to the COVID-19 pandemic, the This year's event will be held at Komaba Park in Saku City, Nagano, on September 18-19, 2021, under the new name "Nagano Aniera Festa 2020 to 2021."
The theme for this year is "After the rain." Aniera Festa's executive committee chairman Ryo Kobayashi writes in the press release as follows:
"It took me over a year to utter a single line of words, and even after a year the new coronavirus is still not completely under control, and I know a lot of people are still suffering. 'such a difficult time situation, I kept thinking about what I could do as a person who offers "a fun thing." As a result, I decided to reduce the accommodation capacity to less than the half the capacity of the hall, to distribute the people by organizing the event for the first time for two days and to take all possible measures to prevent infectious diseases, in order to give top priority to the safe and secure enjoyment of the 'event."
"A lot of rules will be added this year. There are a lot of things that will be different from previous years. I apologize for any inconvenience this may cause. Nonetheless, I wish to meet again people who love the anime and the Japanese pop culture with a smile under the blue sky of Shinshu. This year's event is the result of our continuous reflection on how to achieve this goal. "
"Never stop having fun. Because the moment you do is the moment life isn't worth living anymore."
The first artist lineup for this year's event will be announced at noon on June 25 (JST), and pre-lottery registration for tickets will begin at the same time at Pia ticket.
PV Announcement:
The key visual to express this year's theme "After The Rain" is drawn by Mai Yoneyama, an illustrator from Nagano Prefecture.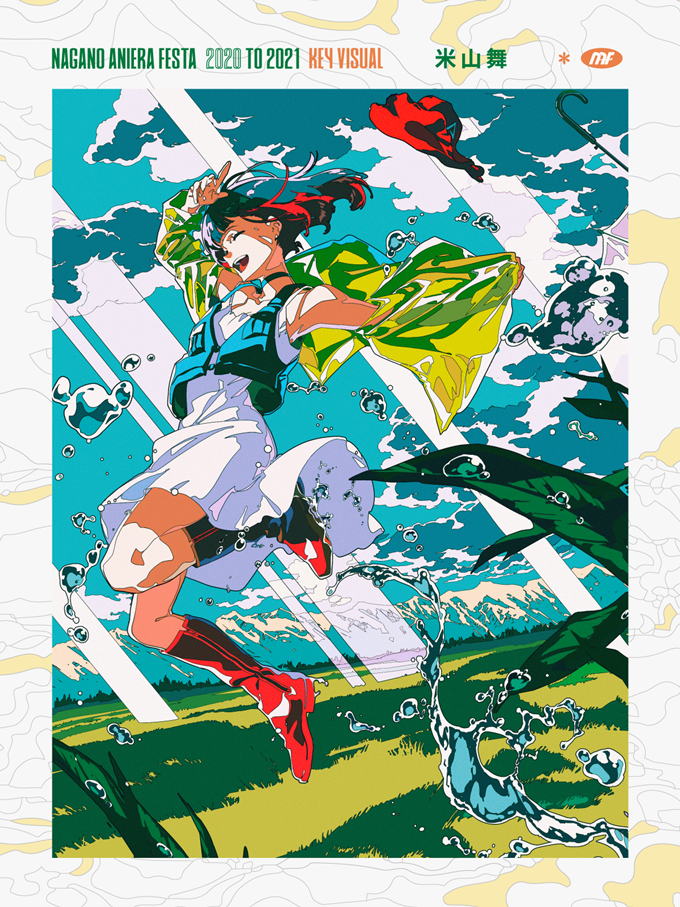 ---
Source: press release
© 2021 NAF Executive Committee