Q&A with Brett Netson on his longtime radio show Boise High, Wild and Free | Citizen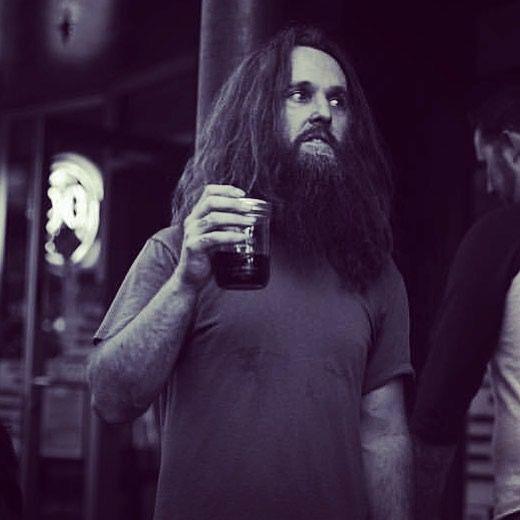 Radio Boise is a major contributor to the city's music scene, but it also provides an inclusive space for people and offers programming that represents people from all walks of life.
The people who volunteer and DJ at Radio Boise and the shows they host each week are thoughtful, themed, and bring relief to the counterculture of the monotony of mainstream radio. One of those DJs, Brett Netson, has worked with KRBX almost since its inception. As a former member of Boise Designed to overthrow, the region's preferred caustic resin and Snakesyou could say that Netson knows music and people really enjoy his show.
BW interviewed Netson about his show High, Wild and Free which runs from 10 p.m. to midnight every Friday night on Radio Boise. BW learned how he got involved with the station, the thematic concept behind the show, and other Radio Boise shows he recommends watching.
BW: As a musician you have been some big and important groups like Built to Spill and Caustic Resin. How did you get involved with Radio Boise and how long has your show been on the air?
BN: Jeff Abrams approached me and told me what he was up to. I am a huge fan of radio and I was blown away by its seriousness. He totally spoke my language so to speak. I consider free form radio to be something of the utmost importance. Not just a pretty novelty, or some other kind of entertainment. Jeff was a firm believer in people's ownership of the airwaves.
I was in Built to Spill at the time and was totally thrilled to be able to help. I remember speaking during a panel at Flicks for the screening of a documentary. I remember being a little shrill. Then I made sure Built to Spill played an advantage.
BW: Tell us about High, Wild and Free. How did you find the theme of the show and what kind of music do you play?
BN: The show is an example of what Rock radio could be.
I'm old enough to remember rock FM radio put on by human beings that actually played records. There were different programs at different times of the day. You would hear a "midnight album", weird songs from Lou Reed, King Crimson and various less commercial things late at night.
FM radio was kind of an underground thing when it first started. All Pop stations were broadcast in the morning until the '60s. I wanted my show to be a tribute to that.
Having lived in Los Angeles for several years and was able to listen to KXLU, a college station. It was as good as it gets. Great radio every day. Don Bolles the drummer for the germs had a great show. The show "Demolisten", was exactly how it sounds, Fred Kiko was playing demo recordings of unsigned bands. He did not play any indiscriminate submission, he organized.
Then there was Jim Ladd, a 60s / 70s relic who still had a show on KLOS in the early 2000s. He also selectively chose what he played.
I wanted my show to be a continuation of this stuff. I tend to play some songs over and over because the idea is to play the best music ever and some things are so good that I think they should be played regularly. One hope I have is juxtaposing different things to get people to enjoy something they hated before if it's in between two great songs you never expected. To put Classic Rock in another light. To quote from the large corporations and entertainment complexes that have all the "hits" of newsgroups. The songs that you have heard a million times, over the past thirty years, usually the artists no longer own the rights to those songs. It is just money that makes bait for you to advertise on cell phones.
There is very little pre-planning on the show because I like it to be totally live. There can be a lot of discussion. I think this is very important as an antidote to group thinking on the Internet.
BW: How do you choose the music each week for the show?
BN: I take a big batch of records and a computer with about three months of music on it. Open a streaming service and use the station's library. A few CDs are here and there, so it's five sources. And I try to pick a good barn burner to start and then see where it goes.
BW: What are your favorite shows to listen to on Radio Boise?
BN: Fixed drift, Spoonful, Sunday Soul Party, it's now, weird feeling, heavier than you, Up In Your Mindflowers, The Blues shows. There are several others that I like, like Smoke and Mirrors, Nocturne Blonde, but I don't have the chance to listen to them as much.
BW: Besides playing great music, are there any other ideas or concepts that you try to convey on your show?
BN: Speaking. Honestly smart / dumb talking and sharing original thoughts whether it's 'on the mark' or not. Like a real Friday night, the loud words and deep thoughts hang around.