Trying to keep up with all those opening and ending themes from your favorite anime? Now you can stay tuned to the latest anime song charts at Anisong Station!
This program will feature Top 10 charts of the latest anime songs as well as exclusive studio recordings, live performances and much more !!
There are also on-site tours hosted by Ryuga from Bullet train and Kosaka Daimaou (producer of PIKO TARO). Akatsuki Rin and Watanabe Yui are among several artists to perform live for Anisong Station on May 31, 2017.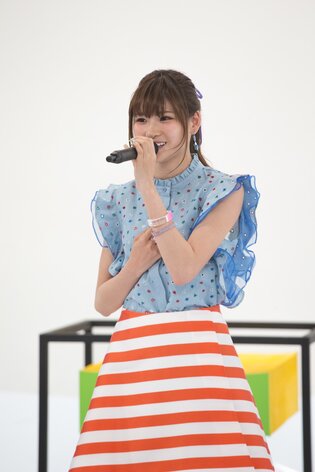 Anisong station started broadcasting every Wednesday from April 5, 2017 in 6 locations; Indonesia, Myanmar, Singapore, Taiwan, Sri Lanka and Mongolia. Check what time it will be broadcast in your country on WAKUWAKU JAPAN official website!
The entire show is subtitled in Chinese in Taiwan and English in other areas.
There will be gifts from time to time !! For June 7, 2017, those who watch Anisong station have a real chance to win these 3 exclusive posters signed by BLAME! director, Hiroyuki Seshita and 2 Ajin: Half-human first part Blu-ray.
Applications are accepted worldwide, so be sure to log into Anisong Station to register!

This is an original Tokyo Otaku Mode article sponsored by WAKUWAKU JAPAN!