Super Monkey Ball Banana Mania Goes Kawaii With Hello Kitty DLC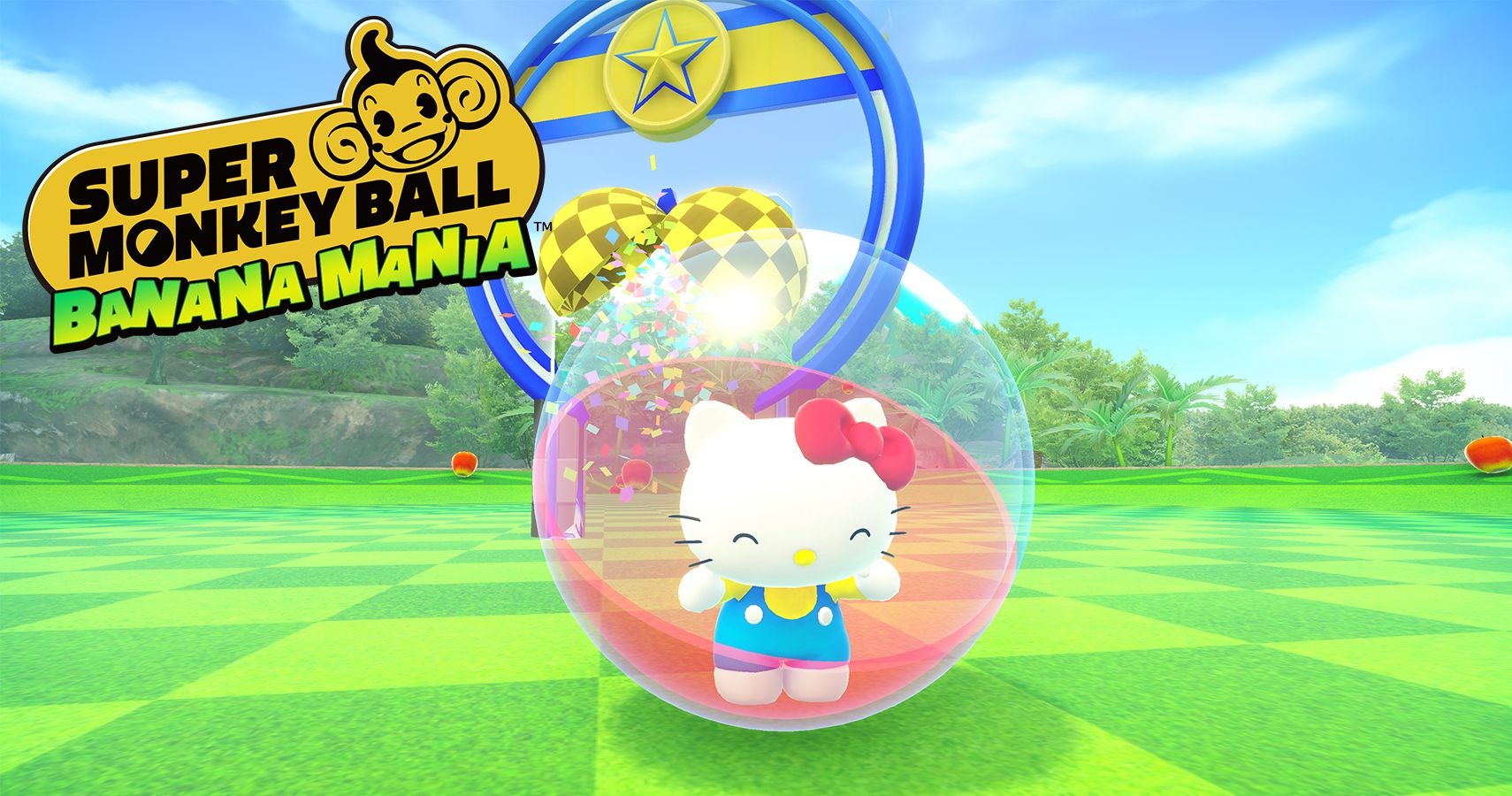 Hello Kitty is coming to Super Monkey Ball Banana Mania as paid DLC.
Fans of all things adorable will be excited to hear that world-famous Hello Kitty will be joining the Super Monkey Ball Banana Mania roster as paid DLC. Released alongside the game on October 5, 2021, for $ 4.99, Kitty will be one of the last characters to join the team for this HD re-release. She looks cute as a button in her trailer and is a great addition to the cast.
Much like the other guest characters announced, playing as Kitty will make some cosmetic changes to the pickups scattered throughout each level. Instead of bananas, you'll grab apples and run to the sound of music from the Hello Kitty franchise. It's a minor touch, but one that gives the unique vibe of Kitty and her friends.
Related: Super Monkey Ball Banana Mania Adds Yakuza's Kiryu Kazuma To Their List
With Kitty being one of the newest newcomers, it begs the question of who's next? All of the characters included in the core roster were directly related to Sega, but it could be argued that a Persona character was not born under the umbrella of Sega. Atlus was an independent publisher before being acquired.
Even with that logic, I would put my money on the next reveal being a character from NiGHTS: Into Dreams. It makes sense, especially since they would fit right into the world of Monkey Ball. We'll just have to wait and see. Super Monkey Ball Banana Mania will be available on October 5, 2021 on PC, PS4, PS5, Xbox One, Xbox Series X | S, and Nintendo Switch.
Next: Sonic The Hedgehog Has His Knuckles So Who Should Voice Shadow?
Daniella Pineda responds to criticism of Faye Valentine's costumes and "does tissue paper stunts"
Daniella Pineda doesn't have time for your angry rants about her body or her outfit.
Read more
About the Author